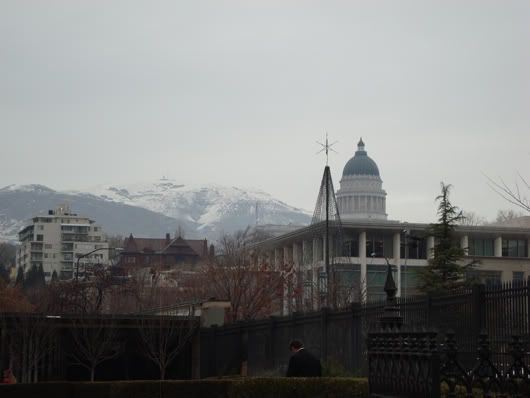 I hope you all had a wonderful holiday! To kick off my return to blogging, I thought I'd do a little day-in-the-life post. So, this is not exactly what my daily life is like (I wish), but it was an excuse to spend the day reading, so I thought I'd share.
It all started with a perfectly gray morning--the perfect way to begin a bookish day. I started it off right by not missing out on breakfast. I devoured a cinnamon roll roughly the size of my head at this charming cafe.
Then it was time to scope out a good spot to settle down to a few good page-turning hours. So, I found a stately cushioned chair (er, "throne," rather--I was crowned Lord of the Reading for one day), right next to this most-perfect of Christmas trees.
+/-